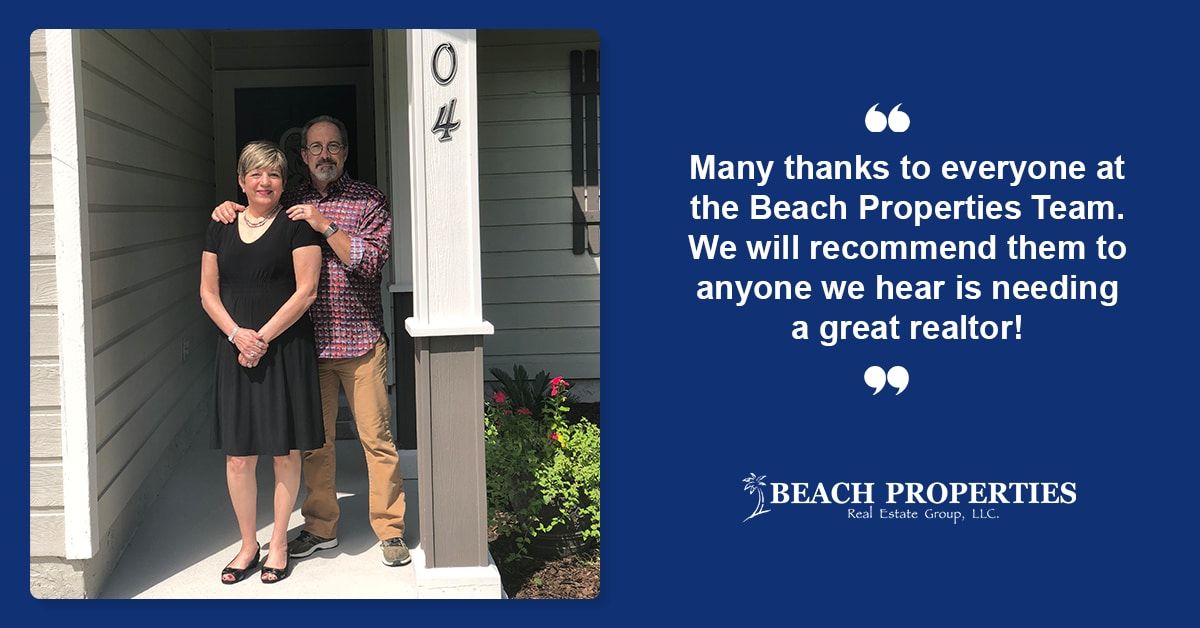 We're Jack and Susan Murphy. It has always been our dream to move to the Mexico Beach area when we were close to retirement. We have vacationed there every May for the past six or seven years and we have two dogs, Hugo and Sophi.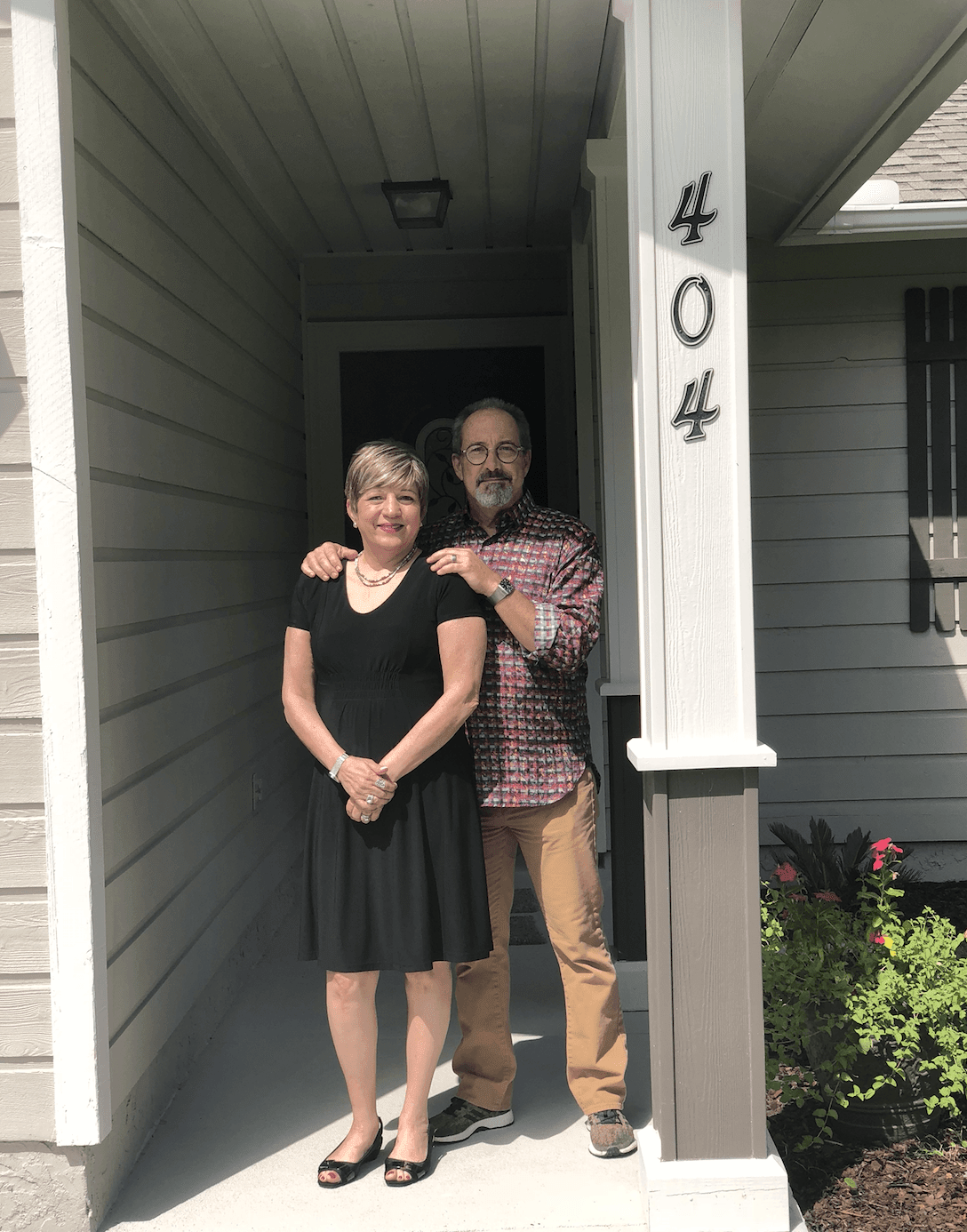 We had planned to move between October and December of this year, and we had been looking at homes in the area for 6+ months but did not work with any realtors. We found one home that we were interested in and called the listing agent at Beach Properties. They immediately called us back to inform us that the home had just gone under contract. We found the agent to be an upbeat people-person and we loved her positive attitude and eagerness to find us a home in the area that would be perfect for us, and we decided that she would be our realtor.
She kept in touch with us and we considered some other homes. However, I found our new home, 404 Viola Way, on Zillow, the morning it was listed and immediately called her. She dropped everything to rush to see the house and even took her husband to inspect. We were dependent upon her to tell us if it was a go or not since we are in Atlanta. She face-timed me from the house and I knew it was exactly what we wanted. By that afternoon we had a contract to purchase the home. There were five or six offers that day but we were the first, thanks to the Beach property Team's hard work. Everything went smoothly and she provided us with the information we needed prior to closing, such as utility contacts, etc.
We are in love with our new home and feel blessed that we were first in line to purchase it. We can't wait to move in. Many thanks to everyone at the Beach Properties Team. We will recommend them to anyone we hear is needing a great realtor!
Ready to be our next success story?
We are happy to answer all of your real estate questions!